Fox just made its first new series pickups, ordering four of its six drama pilots to series. That includes cop/serial killer drama Prodigal Son, starring Tom Payne and Michael Sheen; John Slattery's AI drama neXt; police drama Deputy, headlined by Stephen Dorff; and the Annie Weisman/Jason Katims sister drama; based on an Australian format.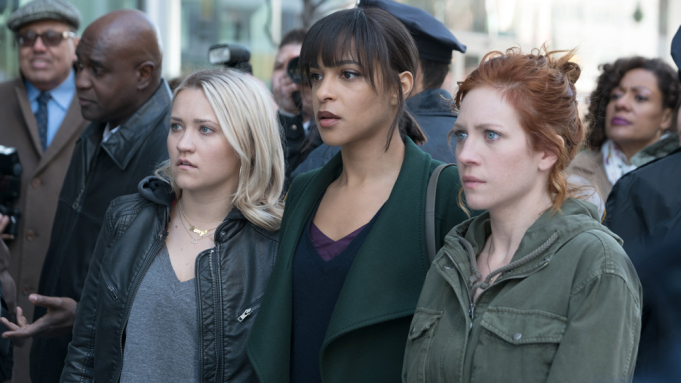 UNTITLED ANNIE WEISMAN AND JASON KATIMS DRAMA
Studio: Universal Television in association with Endemol Shine North America, FOX Entertainment
Format: One-hour drama
EP/W: Annie Weisman
EP/NW: Jason Katims, Jeni Mulein, Imogen Banks, Sharon Levy
EP/D (pilot): Leslye Headland
Logline: A story of an unusual family formed through extreme odds, exploring such hot-button issues as identity, human connection and what it truly means to be a family. An only child finds her life turned upside down when her father reveals that, over the course of his prize-winning career as a pioneering fertility doctor, he used his own sperm to conceive upwards of a hundred children, including two new sisters. As these three young women slowly embrace their new reality, they will attempt to form an untraditional bond as sisters, even as they must welcome a tidal wave of new siblings into their rapidly expanding family. Based on the original Endemol Shine Australia series, "Sisters," from Jonathan Gavin and Imogen Banks.
Cast:
Brittany Snow – "Julia Bechley"
Megalyn Echikunwoke – "Edie Palmer"
Emily Osment – "Roxy Doyle"
Mustafa Elzein – "Dr. Isaac Abadi"
Mo McRae – "Tim Moore"
Victoria Cartagena – "Amanda"
Timothy Hutton – "Dr. Leon Bechley"
Source: Deadline.com
Young & Hungry star Emily Osment has been tapped as the co-lead opposite Brittany Snow and Megalyn Echikunwoke in Fox's drama pilot based on the Endemol Shine Australia series Sisters. The untitled project (fka Sisters) hails from Annie Weisman, Jason Katims, as well as the original series' co-creator Imogen Banks, Universal TV and Endemol Shine North America. Written by Weisman based on the Australian series created by Jonathan Gavin and Banks, with Leslye Headland set to direct the pilot, the drama centers on Julia Bechley (Snow), an only child who finds her life turned upside down when her father is forced to reveal that over the course of his pioneering career as a fertility doctor, he used his own sperm to conceive dozens of children. As she dutifully begins to track down her emerging group of siblings, among a sea of brothers, Julia discovers only two sisters, Roxy (Osment) and Edie (Echikunwoke) – both of whom quickly become a part of her now redefined family.
Osment's Roxy is a feisty, unfiltered & impulsive, irrepressible "compact spark plug of a woman." She is a former Olympic gymnast who is now a "Sports Legend of Yesteryear." Timothy Hutton and Mustafa Elzein also star.
Weisman executive produces with Headland, True Jack's Katims and Jeni Mulein, Banks and Endemol Shine North America president Sharon Levy. Universal produces in association with Endemol Shine North America and Fox Entertainment.
Australian series Sisters, in which Roxy was played by Lucy Durack, premiered its seven-episode first season on Network Ten in October 2017 and launched as a Netflix Original Series on September 1, 2018. Osment headlined Freeform's popular comedy series Young & Hungry which aired for five seasons. She is recurring on Netflix's The Kominsky Method. Osment is repped by ICM Partners, Management 360 & attorney Bill Sobel.
Source: Deadline.com
I've added over 1,300 high quality screen captures of Emily as Heidi Nelson in her Hallmark holiday movie 'Christmas Wonderland' into the gallery. The movie was absolutely adorable and as always, Emily was great. If you have a chance to check it out do it but, until then be sure to head over and check out the captures.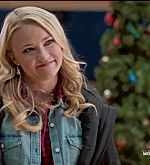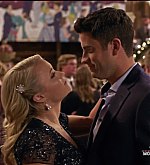 229 high quality screen captures Emily as Theresa in the Netflix series 'The Kominsky Method' which just won a Golden Globe award have been added into the gallery.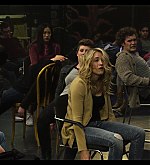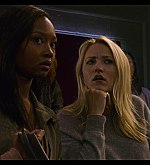 Emily alongside her 'Christmas Wonderland' co-star Ryan Rottman dropped by the set of Hallmark's Home & Family Friday to chat about their Hallmark Christmas movie which airs this Saturday on Hallmark Movies and Mysteries. You can check out photos from her visit in the gallery and watch her interview below.